Here's a Little About Me
Some of my best work is done with a tummy full of Blood Orange San Pellegrino and an ear full of OneRepublic.
But there's more to me than just a love of sweet drinks and alternative rock bands — let's just say that I'm happy getting my hands dirty in more than one creative area. Here are 5 things that you wouldn't know about me at first glance:
1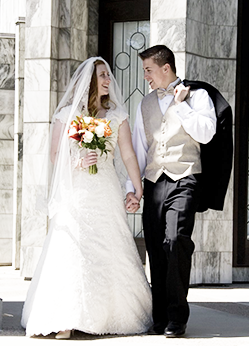 Ten years ago I married my best friend. Now, I know there are plenty of people who romantically proclaim that they married their best friend, and I'm sure they really feel that way, but how many people can say that they actually married their childhood best friend? It's true. I married the boy down the street. It's hard to say when we first actually met but I can say that I vividly remember the first time that we had a real, big-kid conversation.
It was after school during 5th grade and for one reason or another both Blake and I had been the last ones to leave and walk home that day. Of course we had known each other from the neighborhood but we never really talked that much, at least we didn't say anything that was worth remembering, so as I slowly made my way down the road you can imagine how surprised I felt when he confidently strolled up next to me — flashed me a sneaky grin — and then continued on down the road.
We giggled at his sudden appearance on the sidewalk and then continued on, talking as if we were already the best of friends. We talked about the upcoming student counsel election and how he was running for president. We agreed that we both loved the peace and smiley face symbols that were all the rage at the time and how we both secretly wished we had them in patch-form ironed on to our backpacks. I even remember how he charmingly stopped me on the sidewalk to draw a big smiley face right on top of my red JanSport backpack, which I'm sure gave me some very red, bashful cheeks of flattery to match my backpack.
And when we reached the part of the street where he needed to go one way and I needed to go the other, I remember that he stopped for a second, gave me one more big smile and said something along the lines of, "well, thanks for walking home with me, see you tomorrow!" The butterflies in my tummy fluttered even faster and I said, "Ok, see you tomorrow!" I looked again at the smiley face he drew on my backpack, laughed to myself a little then tried to hide the ear-to-ear grin I wore as I walked the rest of the way home. The rest is history.
2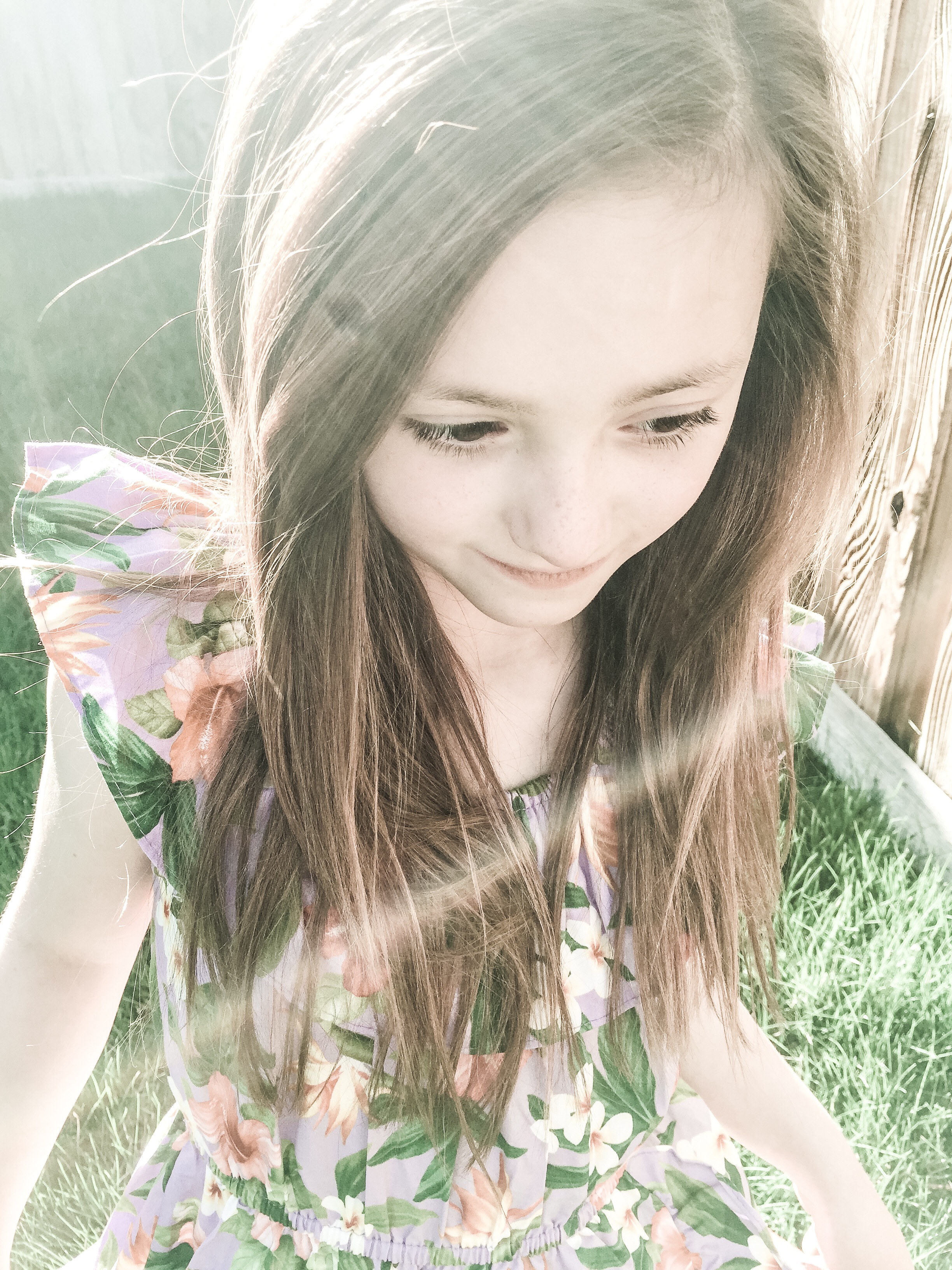 I have a 9 year old daughter, Sophia, who has two loves in life: skiing and roller blading! She also has been learning Japanese just for fun.
I also have a 6 year old son named Dash. He loves mountain biking, skiing and engineering with legos, wooden railways and his snap circuits.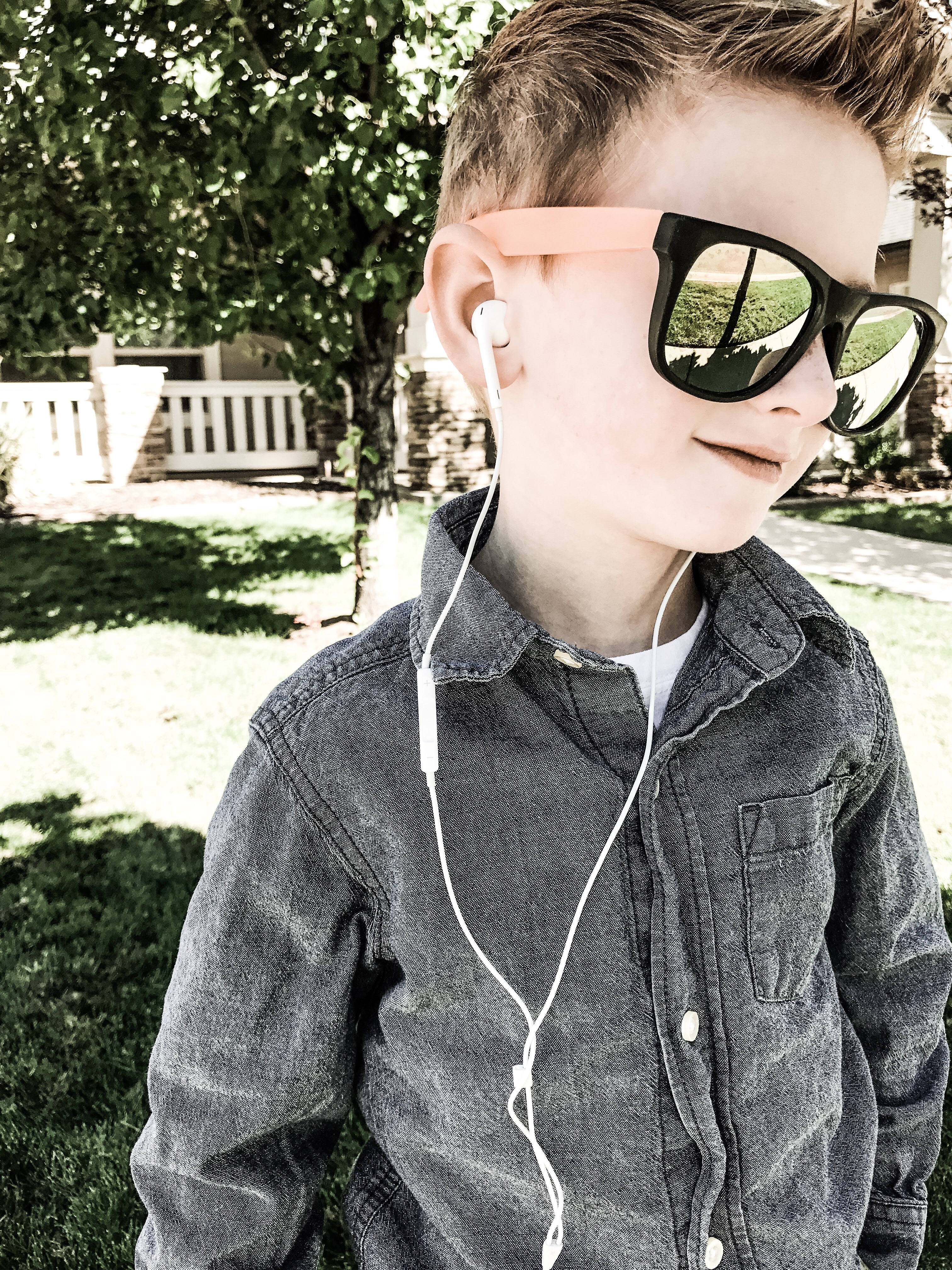 3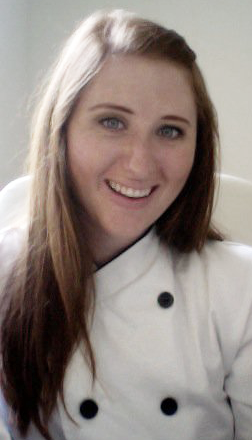 I went to culinary school. Growing up I can remember sitting with my older brother on the couch while he casually flipped through the channels to find something to watch. He and I weren't the best at getting along but for some funny reason we both connected on our secret passion for food and cooking. The channels were changing fast when suddenly it landed on an old PBS show about real chefs cooking in their restaurants. The chefs looked precise and professional as they sliced through onions and sautéed cuts of meat. I'm pretty sure both my brother and I were secretly drooling at the site of gorgeous pieces of seared meat and golden roasted vegetables.
A few seconds into the show and we both would snap back to reality and mumble something like "I can change it if you want" and "you have the remote so you decide" and then we'd inevitably stay frozen in our jaw-dropped positions and keep watching the show.
I loved how food was a way to feel connected to my family back then and I love how it brings my little family together now.
4
I hate summer. Hot, dry heat and hours of whining, bored kids? No, thank you. As I'm sure you've already noticed by now from my pictures — I am a red head with fair skin. Maybe the name Hailey Erickson also makes sense to you now ; )
Nope, summer heat and applying gobs of sun screen to my whole family is my least favorite thing to do. Ever. Give me a blizzard and a cup of hot chocolate any day! One of my favorite things to do is getting up early and going on long walks with my hubby. We always marvel how easy it is to just add more layers to accommodate winter weather but how impossible it is to shed enough layers during the summer months!
Growing up we would escape to the mountains as a resolve to this problem. My family would spend a week at a time camping in Idaho's backcountry, usually near Yellowstone, and I can remember sneaking off by myself as a kid to my favorite place on the Buffalo River to sketch the mountains, river and tree line. I could never get enough of that cold mountain breeze and to this day I still can't get enough!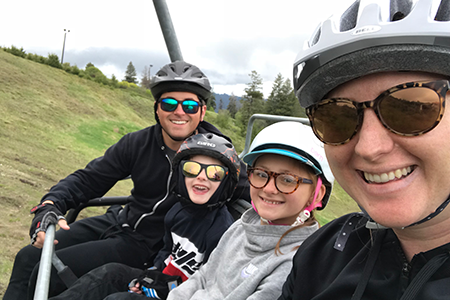 This year marked the first time we were able to take the whole family mountain biking! Dash is finally tall enough to comfortably ride his 20" Trek mountain bike and we've had the best time escaping the heat and exploring the trails at Bogus Basin. We joke that Bogus Basin is our 'golf club' where we say things like, "Let's go have dinner at the club, honey" on Friday nights. We ride the lift to the top, cruise a single track trail, then head to the lodge to eat at the delicious Double R Ranch Smokehouse. Ironically, we also love to golf!
5
I used to dream of being the next Hans Zimmer. It was senior year in high school and my choir group had just finished performing "Lollipop" at the Pops Concert for the end of the school year. Pops concerts are traditionally run by the students where the students pick their own music, rehearse by themselves, and prepare all costumes, props, etc. My little group obviously decided on "Lollipop" and to go along with it the group thought it would be funny to make a giant lollipop costume that one girl would wear and dance across the stage. I'll give you one guess who that girl ended up being ...
I clearly drew the shortest straw in the arrangement and ended up being the one who would provide the audience with comic relief that night. We performed our song where I hopped and danced all over the stage and we definitely got plenty of well-earned laughs because of it all. We finished the song and then it was time for the annual awards ceremony to recognize outstanding musicians at the school.
There were awards for things like Most Outstanding Vocalist or Most Outstanding Musician and of course all of the recipients would gracefully enter the stage with tearful eyes and humbled bows — think Miss America Pageant 1982. The awards ceremony was going great until it hit a little snag when an award was announced and nobody came up to claim the award. The announcer might as well have been announcing "Bueller" over and over because every time they said the name nobody had gone up to claim the award.
I had been sitting backstage, still dressed as a giant lollipop, and was chatting away with some friends about summer plans. I was right in the middle of telling an epic story about a camping trip when some people came rushing in, waving their hands to get my attention and practically screamed at me, "Hailey, they need you on stage!"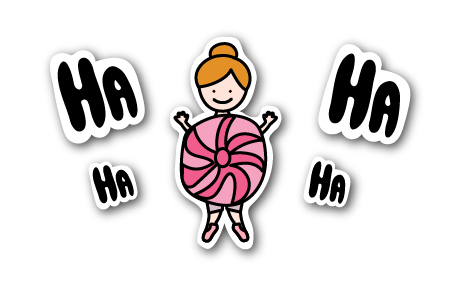 I followed them out and the crowd erupted with laughter as a single spotlight locked on to me while I walked to meet the announcer. He had a certificate in his hands and a big smile on his face while he said, "Congratulations, Hailey, for earning the Most Talented Composer award!" The crowd roared even louder especially after I responded with, "What? Oh, thank you! Thank you!" and jumped up and down with excitement.
I'm sure it was a very proud moment for my parents.
But anyways, this is one of my most embarrassing/proud moments of my life. Embarrassing for obvious reasons but proud because earlier that year I had finally gotten the courage up to ask my music teacher if the choir could perform one of my songs. I was so nervous to ask him but he was thrilled to do it! I remember how surprised I was that anyone would want to play a song that I had written and I was even more surprised that they obviously liked it enough that I was receiving the Most Talented Composer award!
It was fun to have the choir sing all the different harmonies from the song that I wrote ... but truthfully ... it was written for an orchestra. It was my dream to write music for movies just like my heroes Hans Zimmer or James Newton Howard. I was probably the only teenager at the time with more movie soundtracks than pop albums in her cd collection!
It's funny how you grow older and dreams change. I started the composer degree in college and quickly realized how my relaxing hobby of music writing was no longer a fun activity for me. I hated the pressure of it all and, in fact, sorta quit music altogether for a while. I switched to an art degree and fell in love with things like serifs and letter tracking. When I wasn't writing music as a teenager I was usually playing around on my dad's computer with his latest version of Paintshop Pro or writing little questionnaire programs in BASIC. I was good at the computer and design so the switch from a music degree to an art degree was a natural one for me.
I still play music and will occasionally arrange a piece or two but these days I really just love hearing my kids practice their own songs on the piano ;)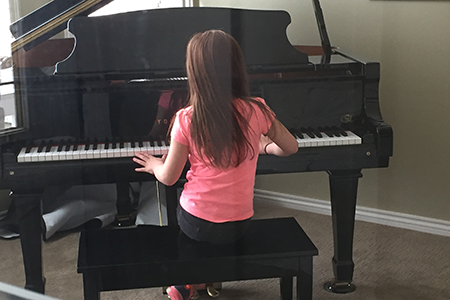 Did you enjoy getting to know me a little better? Let me know what you thought by sharing your thoughts on LinkedIn or Twitter!